If you purchase an independently reviewed product or service through a link on our website, we may receive an affiliate commission. Learn more about our policies and reviews.
We all see the dangers of aluminum in deodorant, but can never find a safe and healthy option that works just as effectively. Zoë Kravitz may have done the work for us — she revealed that the milk + honey Aluminum Free Cream Deodorant is her go-to natural deodorant and promised "this is one of the first ones that truly works," when sharing her skincare and makeup routine with Vogue. 
Shop the milk + honey Aluminum Free Cream Deodorant for $16 on Amazon today!
"I've been on quite a journey with just natural deodorants, in general, because a lot of them don't work," Zoë shared about her struggles with finding an effective natural deodorant. She continued: "But I don't want to put aluminum near my lymph nodes and breasts, it's really really bad for us, so we should be trying to use natural deodorants. And this is one of the first ones that truly works. It lasts all day and smells delicious." This deodorant is coconut and vanilla-scented to create a spa-like experience every time you apply it.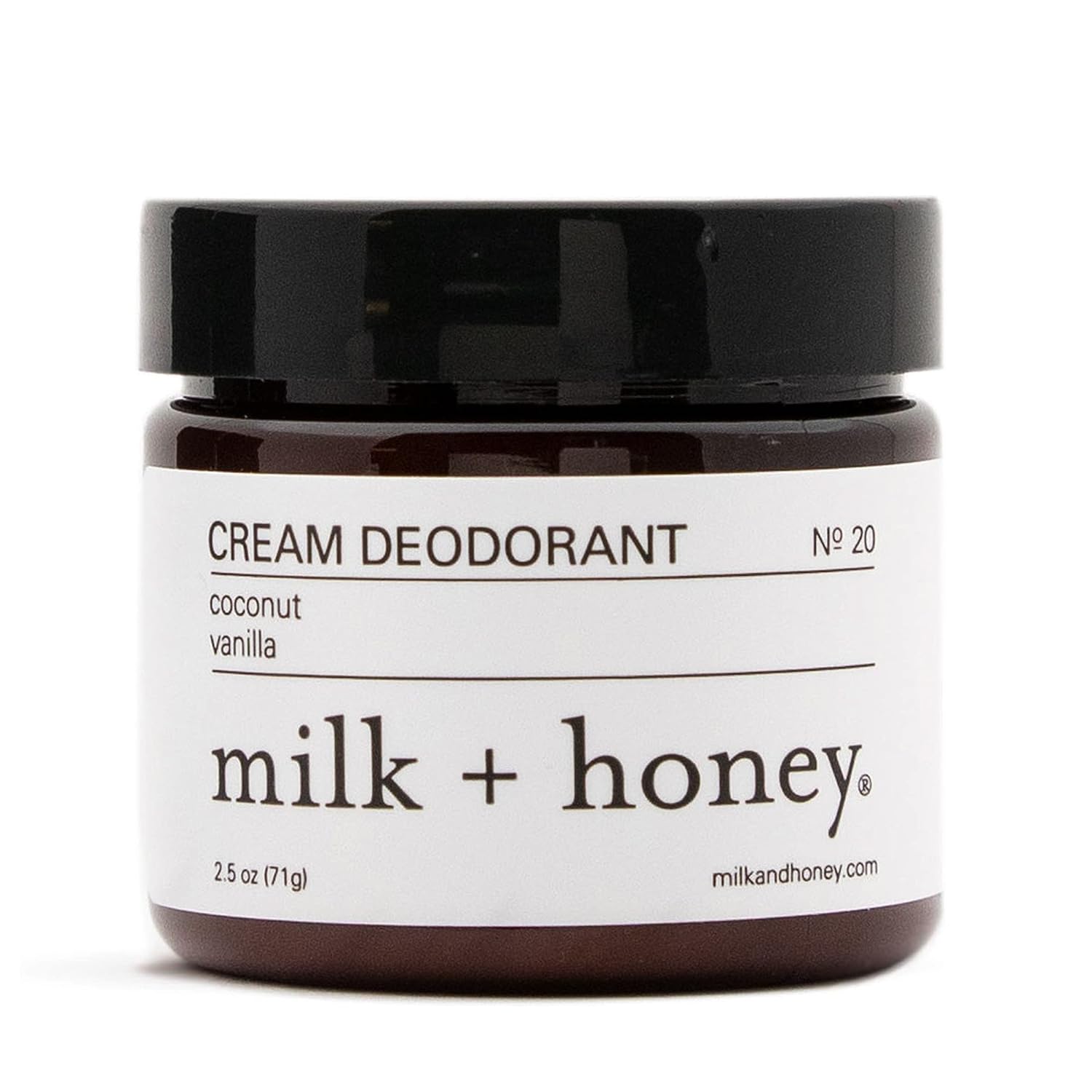 Some of the ingredients in the deodorant include organic shea fruit butter, beeswax, and coconut oil to help moisturize your armpits, and food-grade baking soda, which naturally neutralizes odor and absorbs wetness. The Arrowroot powder keeps your armpits dry and the vanilla fruit oil prevents inflammation and irritation — all the right tools to bring you a clean, safe and effective deodorant. Zoë isn't the only one who is loving this deodorant — several Amazon customers have raved about the product. "Listen, if you're anything like me and you have struggled with adult body odor, this is the deodorant for you. It smells so good and it works," one customer shared. "It does not cause me to break out, I haven't noticed any issues with sweating, and overall it has helped a lower my anxiety around my scent.