Jennifer Lawrence and Rachel Zegler had 'Hunger Games' fans buzzing when they posed for pics after being sat front row at the Christian Dior show during Paris Fashion Week Tuesday.
The pair crossed paths at the Christian Dior show Tuesday, where they surely bonded over their roles in the franchise — Lawrence in the OG Hunger Games films and Zegler gearing up to star in the upcoming prequel The Hunger Games: The Ballad of Songbirds & Snakes, adapted from Suzanne Collins' 2020 novel.
Zegler, 22, later took to on X (née Twitter), where she posted a video of the two chatting it up and laughing as they posed for photos. "A mother to many. a mother to Me," Zegler wrote of Lawrence, 33.
Lawrence starred as Katniss Everdeen in the first four Hunger Games movies, from 2012 through 2015. When asked by Variety in June if she'd reprise her role in the future installments of the franchise, she exclaimed, "Oh, my God — totally!"
She added, "If Katniss could ever come back into my life, 100 percent."
Zegler, meanwhile, will be taking on the role of District 12 tribute Lucy Gray Baird, in the prequel, the antihesis to Lawrence's Katniss.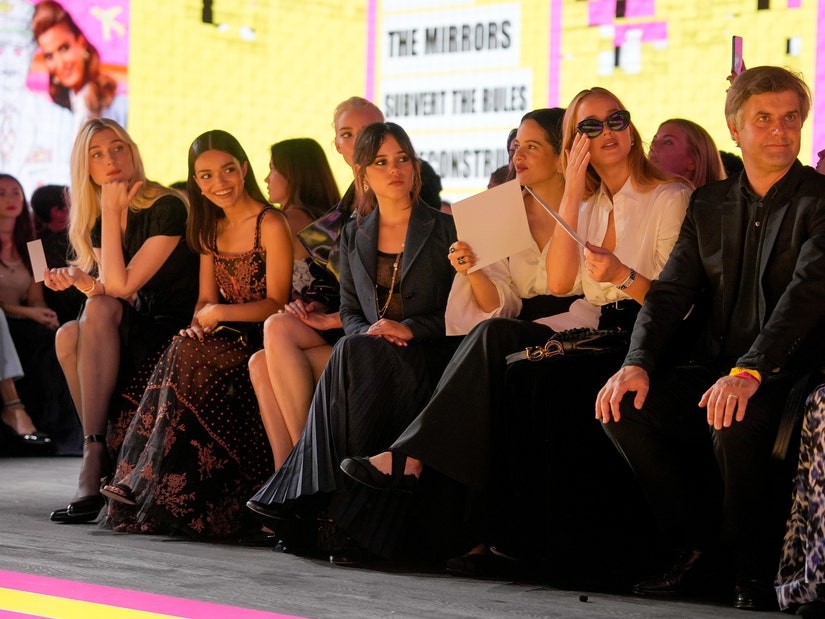 Getty
"Katniss was an introvert and a survivor. She was quite quiet and stoic, you could almost say [she was] asexual," the film's director Francis Lawrence recently told Empire. "Lucy Gray is the opposite. She wears her sexuality on her sleeve, [and] she really is a performer."
According to the official synopsis for the film from Lionsgate, the movie follows "a young Coriolanus (Tom Blyth) who is the last hope for his failing lineage, the once-proud Snow family that has fallen from grace in a post-war Capitol."
Coriolanus, of course, will later become President Snow — played by Donald Sutherland in the original quadrilogy.
"With his livelihood threatened, Snow is reluctantly assigned to mentor Lucy Gray Baird (Zegler), a tribute from the impoverished District 12," the synopsis continues. "But after Lucy Gray's charm captivates the audience of Panem, Snow sees an opportunity to shift their fates. With everything he has worked for hanging in the balance, Snow unites with Lucy Gray to turn the odds in their favor."
"Battling his instincts for both good and evil, Snow sets out on a race against time to survive and reveal if he will ultimately become a songbird or a snake," it concludes.