In a new issue of 'CR Fashion Book,' Post Malone addresses "concern" about drug use and his recent weight loss — and explains why he's keeping his infant daughter off the internet — alongside a killer photoshoot.
In a new interview done in part for CR Fashion Book's Muses issue, the "Sunflower" singer revealed what parts of his life aren't up for public consumption.
Posty, who welcomed a daughter with his fiancée last year, said he's made a concerted effort to keep both his bride-to-be and his baby girl out of the spotlight.
"I feel like a lot of people feel entitled to know every single detail of everyone's life and it's why I don't want to post any pictures of my baby, because I want her to be able to make that decision whenever she wants to and is ready," Post Malone, whose real name is Austin Post, explained.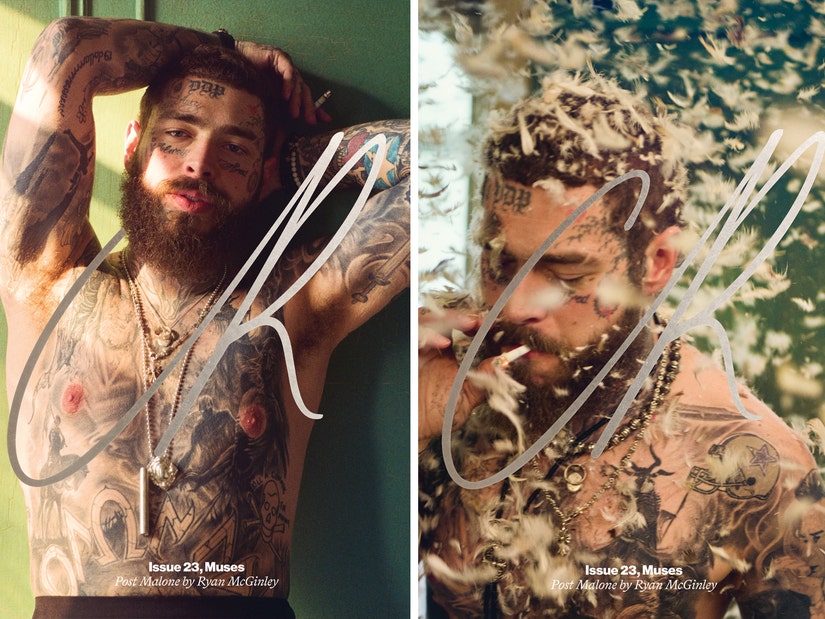 RYAN MCGINLEY
His daughter is also the reason he chose to shed over 55 pounds over the last year — with some of the internet attributing his rapid weight loss and free-flowing dance moves on-stage to alleged drug use.
"It's a super weird thing to have to justify that I'm not on drugs to people I've never met before, but I know there's genuine concern and genuine people who actually care and are not just there to make fun of me, that actually give a s–t," Post said.
It's not the first time the 28-year-old musician has addressed the rumors, taking to Instagram in April to set the record straight after videos of him looking seemingly "out of it," caused fans to raise their concerns.
"I wanted to say that I'm not doing drugs, I've had a lot of people ask me about my weight loss and I'd suppose, performance on stage. I'm having a lot of fun performing, and have never felt healthier. I guess dad life kicked in and I decided to kick soda, and start eating better so I can be around for a long time for this little angel," he wrote at the time. "Next up is smokes and brews, but I like to consider myself a patient man… My brain is in a super dope place, and I'm the happiest I've been in a long time."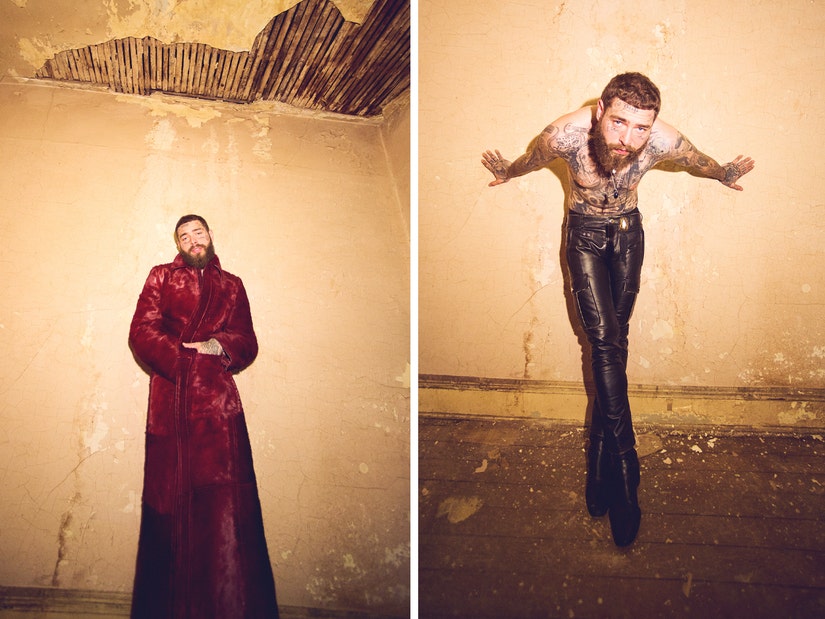 RYAN MCGINLEY
Post doubled-down on the state of his mental health and happiness while in conversation with CR Fashion Book, telling the outlet, "I had some really stinky times. I feel like now I'm more confident in certain aspects than I was before and it feels nice… now I'm in such a good mental place."
The self-proclaimed "DILF" said his focus these days is on his music and his little one, adding of fatherhood, "You want to get up and make the world, for her at least, the best that you can."
While things are on the up-and-up for the GRAMMY-nominated artist, those feelings of judgement and not fitting in still creep in, no matter how grateful he his to have cemented himself in the music industry for nearly a decade.
"I'm just so grateful that I have people who listen to my music and like my music and that it can help anyone in any way for a second…," he shared. "I don't think there will be a point where I'm like, 'Oh, I deserve this.' Until I'm a sunglass guy. Once I'm a sunglass guy I'll be hot s–t."