If you purchase an independently reviewed product or service through a link on our website, we may receive an affiliate commission. Learn more about our policies and reviews.
Naomi Campbell knows a thing or two about beauty and self-care and she shared that the first step to her skincare routine is applying the La Roche-Posay Serozinc Face Toner. Naomi slays the game every time — whether it's on the runway or the front of a magazine cover — and she makes sure to take care of her skin to the absolute max to prepare for her debuts. The face toner is a zinc spray that will soothe your skin and calm irritation — it's the perfect first step for your skincare routine every morning.
Shop the La Roche-Posay Serozinc Face Toner for $15.99 on Amazon today!
"I've been taking care of my skin since I was a child because my mother always told me I had to moisturize," Naomi told Vogue, as she detailed her routine. The face toner instantly mattifies your skin and will give a quick spritz of refreshment without your skin feeling too shiny — it will actually remove oil and works well with oily skin. You can use it the same way as Naomi did, as a step in your skincare routine, or you can utilize the product as a setting spray to ensure all shine on your face is removed after putting on makeup.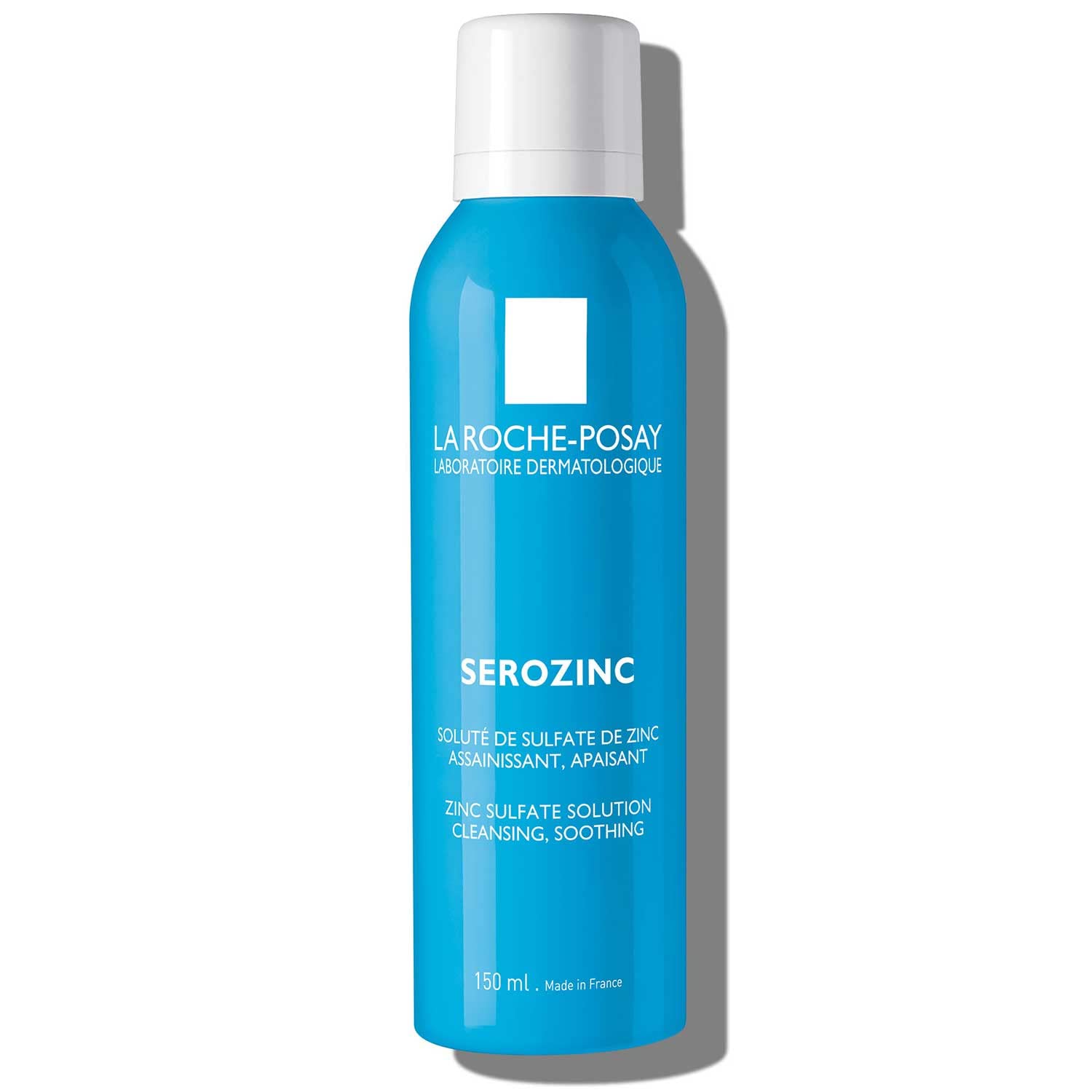 Even better, it's suitable for sensitive skin — so you won't have to worry about irritation. If you're feeling greasy or sweaty, this is the magic tool to smooth and matte as it is designed to target key signs of oily skin. Zinc sulfate is an essential tool in preventing oily skin and the ingredient list is very short, as there are only two other ingredients in the product: water and sodium chloride.