If you purchase an independently reviewed product or service through a link on our website, we may receive an affiliate commission. Learn more about our policies and reviews.
Kate Upton is an iconic Sports Illustrated Swimsuit model, so when she started her beauty company, Found Active, we ran to try the best products. Specifically, what stood out to us and according to Kate, "I love exfoliating and cleansing my face with the Found Active Bubble Face Pads — they are extremely portable and easy-to-use to help refine and brighten my skin," she shared with NewBeauty. These cleansing pads are unique — it's a one-step dual-sided cleansing pad, which will provide you with everything you need to ensure your skin is squeaky clean and ready for the rest of your day.
Shop the Found Active Bubble Face Pads for $17.99 on Amazon today!
These pads are great for traveling — whether you're going on vacation, want to freshen up at the gym, or are just a staple item in your bathroom, the foaming formula makes it so easy to use. The pink side of the pad is for exfoliation, while the white side cleanses. This provides the perfect solution to deeply cleanse and exfoliate dead skin cells, blackheads, or overall breakouts. As for ingredients, it's formulated with natural papaya to create smooth and even-toned skin.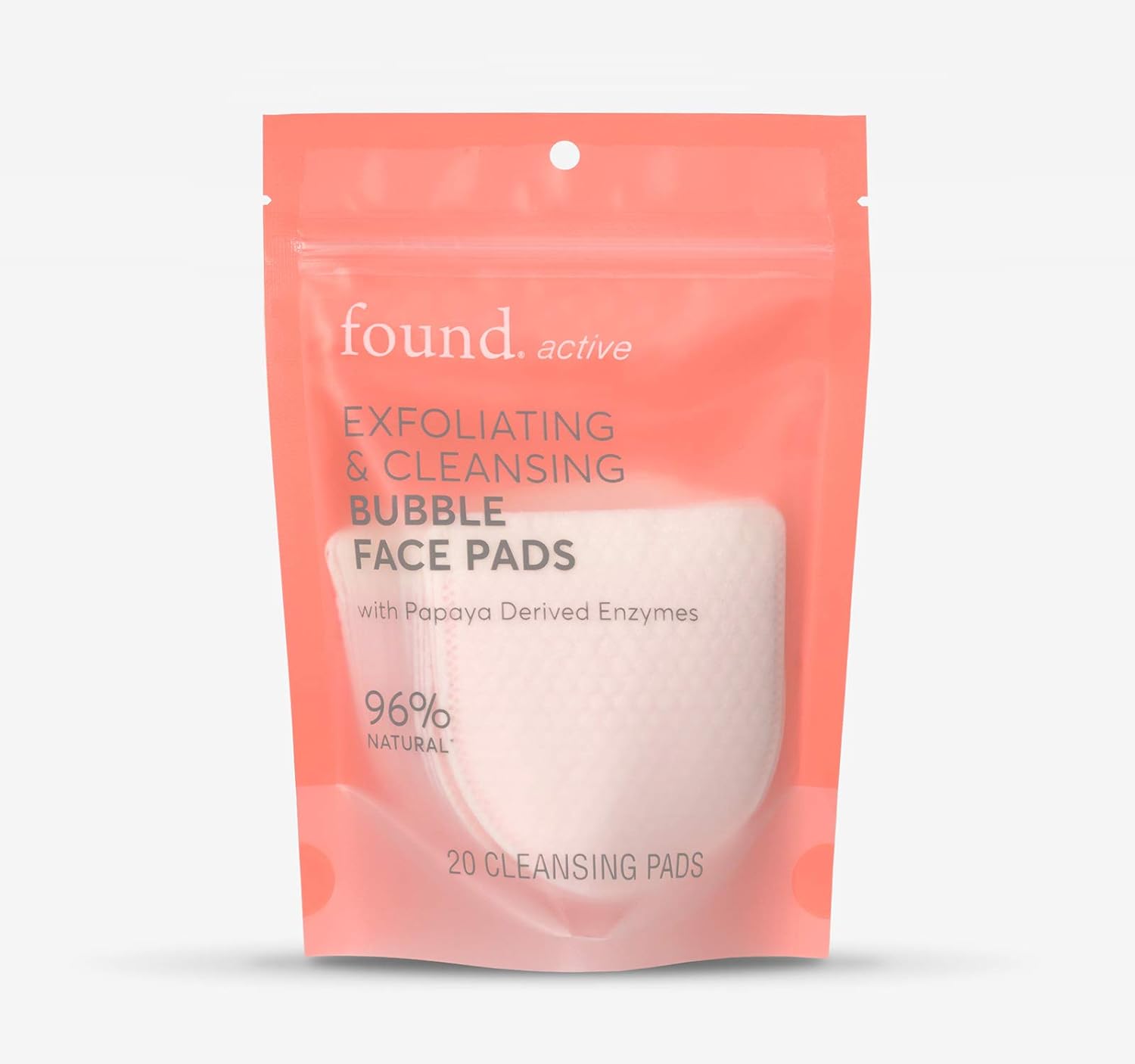 As for Kate's reasoning behind starting the brand, she wanted "a line that's affordable, that's natural, that's accessible for everybody, has a wellness piece and a skin-care piece, so people can feel confident inside their own body," she shared with Women's Wear Daily. "Especially at a time where social media is so prevalent and more and more young people are trying to change their appearance to be more like their Facetune selves." Feel your absolute best self with these facial pads — you won't regret it!