If you purchase an independently reviewed product or service through a link on our website, we may receive an affiliate commission. Learn more about our policies and reviews.
Sun damage is something we cannot ignore — if you don't protect your skin from the sun's harmful UV rays, then it can cause wrinkles, sun spots, and other serious skin issues. Kate Beckinsale shared her go-to sunscreen, the La Roche-Posay Anthelios Clear Skin Dry Touch Sunscreen, which is oil-free and will not cause breakouts. If you add this to your everyday skincare routine, it'll make more of a difference than you know. 
Shop the La Roche-Posay Anthelios Clear Skin Dry Touch Sunscreen for $19.99 on Amazon today!
"Sunscreen. It was fashionable to be tan when I was growing up. And yet, I was lucky. I would get freckles in the shape of a military mustache. So I was obsessed with sunscreen. I didn't get sun damage. Now I use La Roche-Posay. It doesn't make me break out," Kate shared with Today. This sunscreen acts to absorb excess oil, reduce shine, and is carefully designed for acne-prone skin. It's 60 SPF, which is the perfect amount to ensure the sun doesn't peek through to your skin.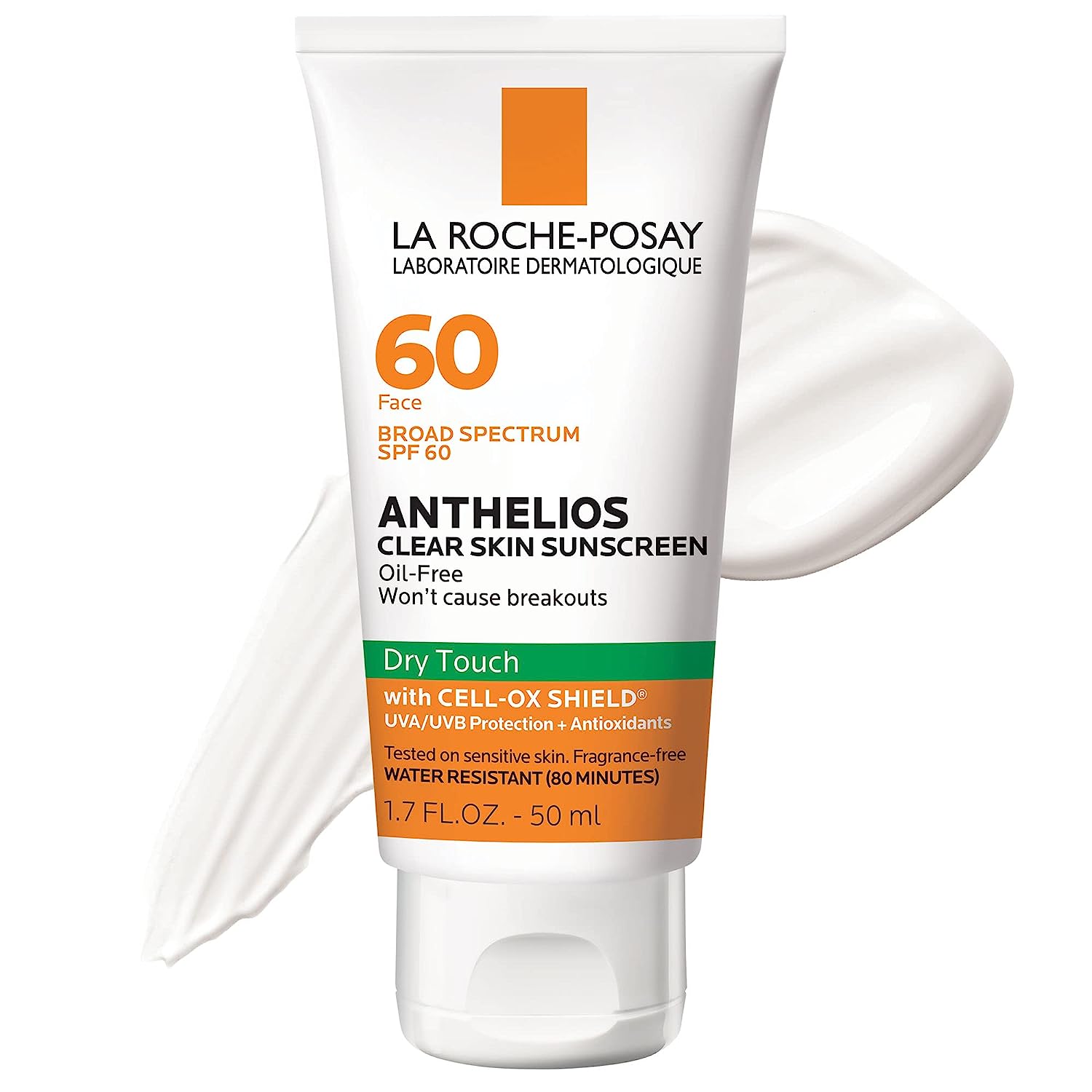 What makes La Roche-Posay so special, is that the La Roche-Posay Thermal Spring Water is a core ingredient in their products, which is a soothing water source from the town of La Roche-Posay in France. It provides a plethora of minerals and selenium, which is a natural antioxidant. There's also another powerful antioxidant complex in the sunscreen, with Vitamin E, to ensure your skin is protected from free radicals caused by the sun's rays. Even in heat and humidity, you won't have to worry about your face turning shiny. Perlite, a powder from volcanic rock, and silica, another powder, are both key ingredients in the sunscreen to ensure your excess oil is 100% absorbed. It's also water-resistant for 80 minutes!