Lil Yachty says that he wanted to showcase that "women can shred just as good as men" when deciding to go with an all-women band. He explained the decision during an interview with Grammy.com. Yachty is working with bass player Téja Veal, drummer Monica Carter, guitarist Quenequia Graves, keyboardist Kennedy Avery Smith, and vocalists Lea Grace Swinson and Romana R. Sainti.
"My life is surrounded by women — my two assistants, my mother as a manager, a lot of my friends are women," Lil Yachty said. "Women really help me throughout my day. I just think that women are so powerful. I feel like they rule the world. They are the most important aspect to this world and they don't get enough credit or shine, especially Black women. So that was my aura behind it. I just wanted to showcase that women can shred just as good as men."
Read More: Lil Yachty Is Looking For An All-Women Band
Lil Yachty Performs At The THING Festival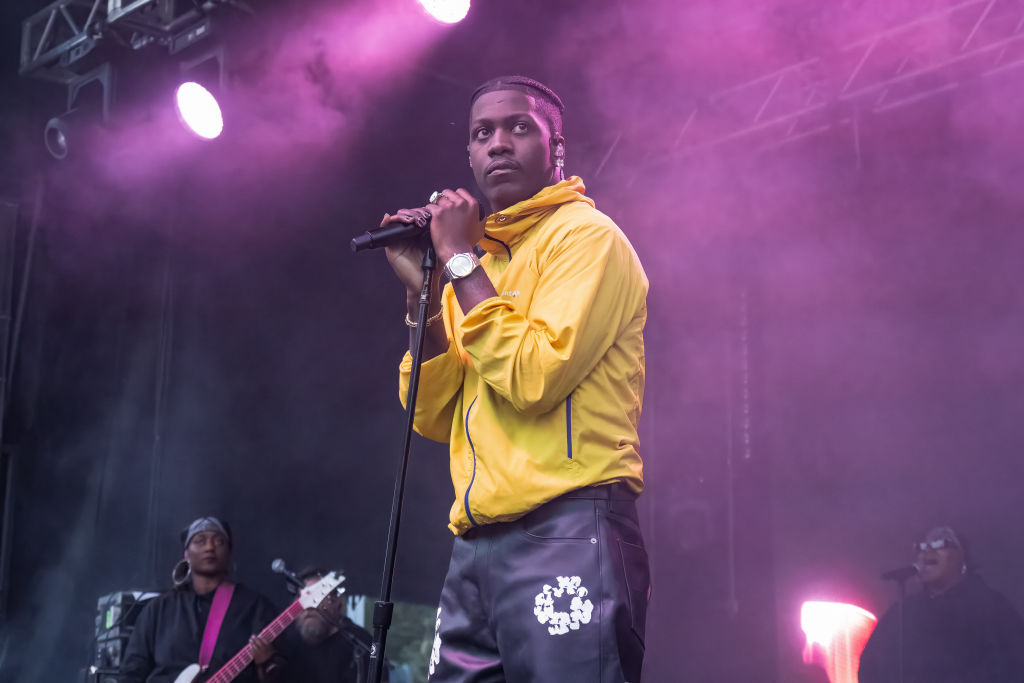 PORT TOWNSEND, WASHINGTON – AUGUST 26: Lil Yachty performs during the 2023 The THING festival at Historic Fort Worden on August 26, 2023 in Port Townsend, Washington. (Photo by Astrida Valigorsky/Getty Images)
From there, Yachty praised the musicians for being consummate professionals. "They're all so talented, so they all learned it very quick," he said. "I gave [the music] to them early and gave them the stems. When it was day one, they all knew the songs. Even my new guitarist that came in later than everyone, she came in knowing the music."
He added: "The rehearsal project for this tour was a little different because I'm reconstructing the whole album. I'm moving everything around and changing all the transitions and trying to make it trippy. So it's a process of me figuring out how I want to do things. But they're so talented and so smart, all I have to do is tell them what I want, and they'll do it instantly." Yachty is currently performing with the band on his Field Trip Tour. The concerts will run through the end of December. Be on the lookout for further updates on the tour on HotNewHipHop.
Read More: Lil Yachty Reveals What Drake's "For All The Dogs" Sounds Like
[Via]