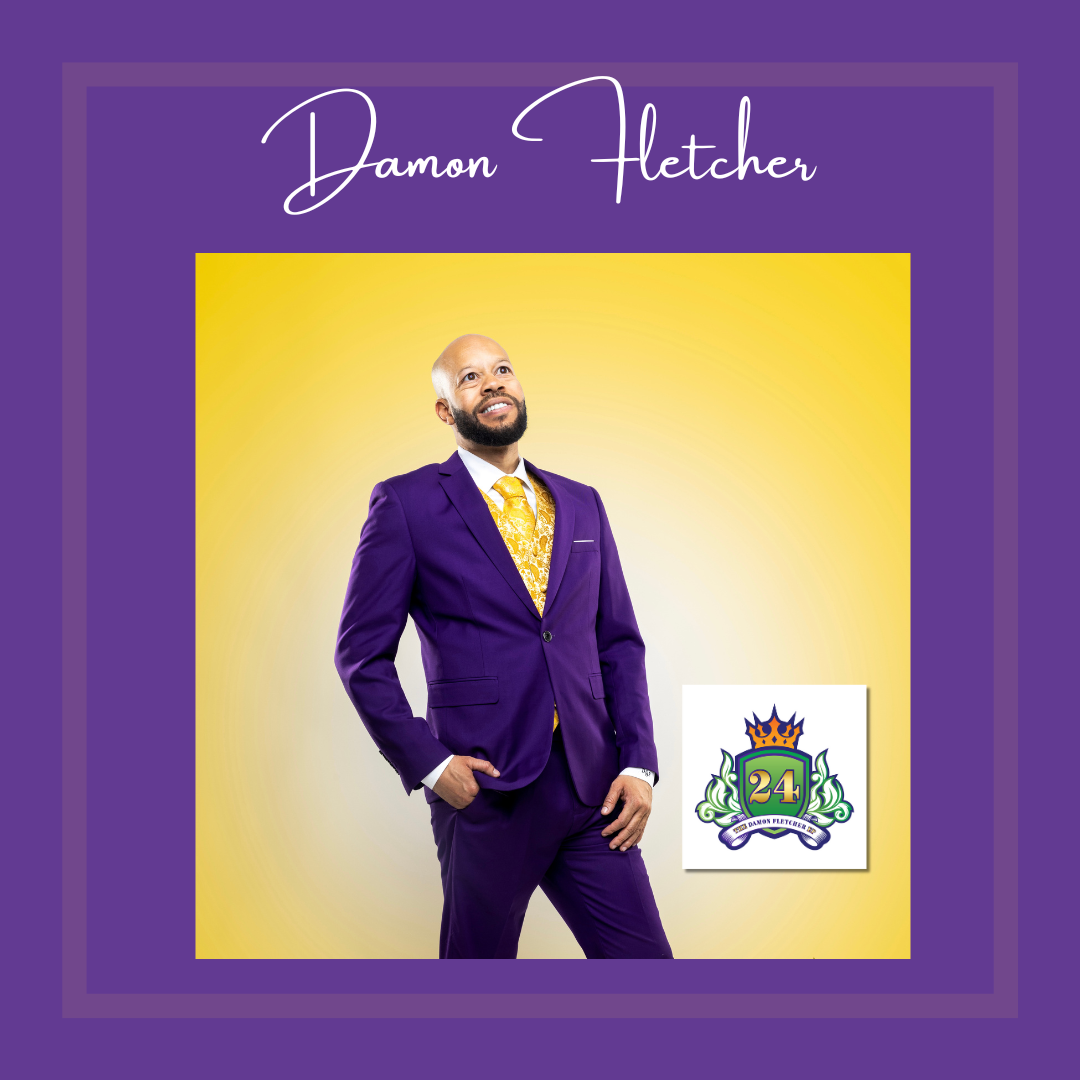 Detroit native Damon Fletcher is creating his own lane in the music industry with his latest release titled "24 The EP"
The 5-track project produced by Grammy Award-winning producer Zaytoven, is a clever infusion of RnB and Hip-Hop that delivers a high-energy vibe, coupled with contagious rhythmic beats.
Speaking on his musical journey, Fletcher says, "After watching Usher's Masterclass on the art of performance, during the pandemic, he was inspired to create his own music. A chance encounter with LL Cool J motivated him even more. at an airport
"My style of music is big energy music that you can dance to, it gets you motivated at the gym during workout or just easy listening. Lyrically, I like to keep things positive and encourage people of all ages through music. Often you hear a lot of songs with negative lyrics and people say they just listen because of the beat. I decided to go in a different direction to try to encourage people to chase their goals," Fletcher said.
Regarding the EP Fletcher tells us "The idea for writing an EP actually came from Zaytoven. After the song '24' was created, I got a DM from him the next day saying we should do a whole EP with his beats.  Zaytoven is a very humble and down-to-earth person, and I am grateful for the opportunity to work with him. It is amazing to have someone on that level believe in me the way that I believe in myself. I connected with Zaytoven after an Instagram live with Ne-Yo [during the pandemic]. After that Instagram Live Ne-Yo said, 'Let's continue to build, and let's work.' Two weeks after I released my music video, Ready with Cupid from 'Cupid Shuffle' about two weeks later I got a DM from Zaytoven stating that he had spoken to Ne-Yo. …We have been working ever since that happened in May of 2021."
For more about Damon Fletcher click here.
Check out Damon Fletcher's "24 the Ep" below and let us know what you think.