BJ The Chicago Kid's single "Spend The Night" with Coco Jones is among the four new entries on Billboard's Adult R&B Airplay chart this week. It makes its debut at No. 30.
It marks his first appearance in three years since "Go Girl" with Luke James and Ro James, which peaked at No. 29 during winter 2020. The song appears on Luke's 2020 sophomore album, to feel love/d.
"Spend The Night" marks his first lead artist placement on the Adult R&B chart since 2019's "Time Today."
The latter track, produced by Andre Harris and Jairus Mozee, debuted at No. 28 in June 2019 and reached its peak position of No. 20 in August of the same year.
"Time Today" was nominated for Best Traditional R&B Performance at the 62nd Grammy Awards in 2020. It appears on his last studio album, 1123, released on Motown Records.
Additionally, "Spend The Night" is BJ The Chicago Kid's first song to debut on any Billboard chart since signing to RCA Records via a joint venture with producer Yeti Beats' Reach The World Records.
He announced the new record deal in May alongside a new song titled "Forgot Your Name" featuring Cory Henry. 
"Spend the Night" is the second song by Jones to make an impact on the Adult R&B Airplay chart. Her previous hit, "ICU," also her breakout single, peaked at No. 2 in September.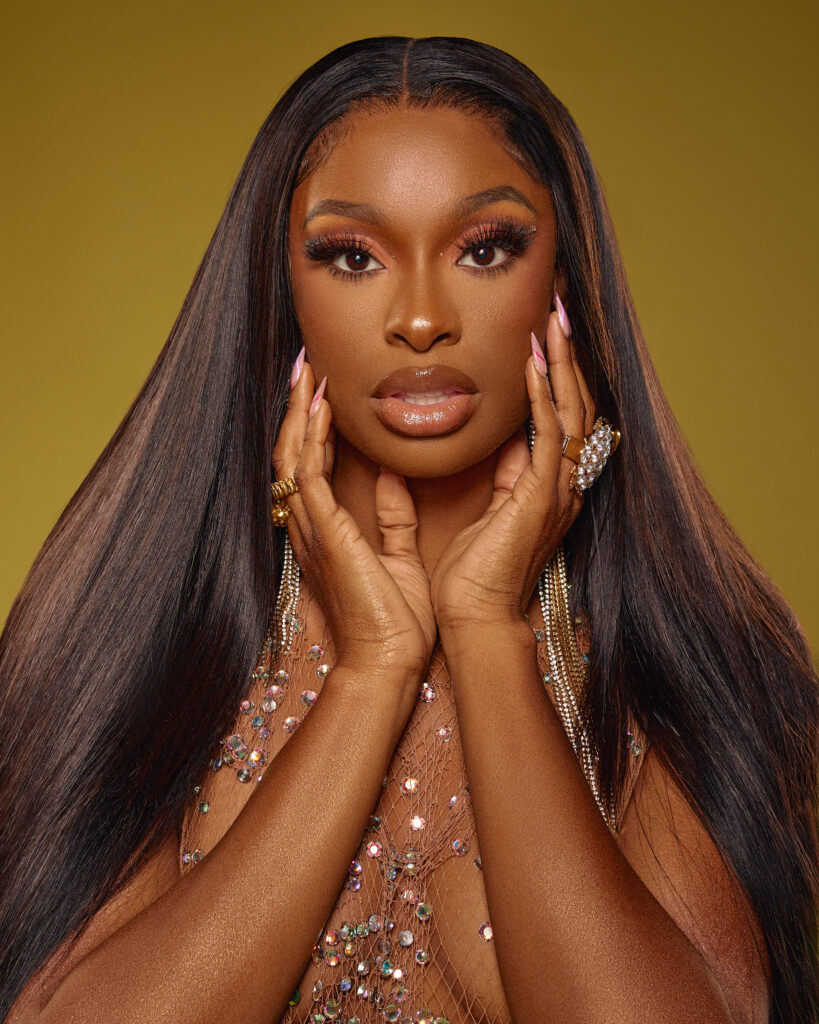 Doubling back to BJ The Chicago Kid, "Spend The Night" is the third song released from Gravy, his recently announced joint album with Yeti Beats.
The track, which has more than 488,000 streams on Spotify, was released Sept. 7 via RTW Records/RCA Records. 
Of the collaboration, BJ The Chicago Kid said, "Music is like a journey, and with our new song, we've taken an exciting detour from our standard sounds. It's an experimental experience. Sometimes, you have to wander off the beaten path to discover a whole new world of creativity."
Jones added, "Working with BJ was such an awesome experience. I am always so inspired by artists who love what they do. I think this song, with our tones together, is something really special."
Yeti Beats, also said, "I'm honored to have worked on this collaboration inspired by classic soul duets. This record showcases both BJ and Coco's unique soulful voices over an unexpected uptempo groove. Coco and BJ delivered a timeless R&B soul record we can dance to."
As noted previously, "Spend The Night" will appear on Gravy, set to be released on Nov. 10 via RTW Records/RCA Records.
"Gravy smothers, covers, and makes everything taste better. The album Gravy is the persona of what the new cool is. It's that feeling when you're at your absolute best, got on your best clothes, exuding confidence in every step and word," said BJ The Chicago Kid about his collaborative record.
He continued, "This project embodies the very essence of how you carry yourself, how you assert your authority, and how you rise to the occasion. In essence, it's the soul of the music, and in turn, the music becomes the gravy that defines me."
Gravy was recorded live at Royal Studios in Memphis, Tennessee, with the backing of The Indications band.
The album features supporting singles such as "Long Time" and "Liquor Store In The Sky," which includes a collaboration with Freddie Gibbs.
Listen to BJ The Chicago Kid and Coco Jones' "Spend The Night" below.