Overall, 2023 has been very kind to the Air Jordan 3. The AJ3 is already one of the best sneakers ever made. However, the models we have seen so far this year have been nothing short of extraordinary. At this point, it feels like the Jordan 3 is one of the best Jumpman models to ever grace the planet. Sure, the Air Jordan 1 may rise above it in the eyes of some, but there is no denying the aesthetics of this iconic shoe. 35 Years later, it is still being rocked by fans. Consequently, we have decided to take a look at four amazing colorways from this year.
Air Jordan 3 "Lucky Green"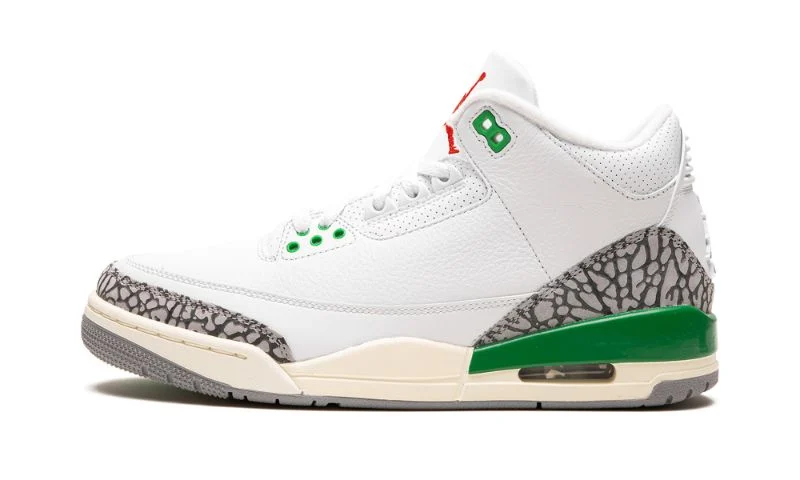 Image via Stadium Goods
Firstly, we begin with this incredible women's exclusive, simply called "Lucky Green." This shoe is made up of a white leather base. Subsequently, we are met with some amazing green highlights, with a sprinkle of red. Elephant print is located near the front and back, while there is even some red here, for good measure.
AJ3 "Wizards"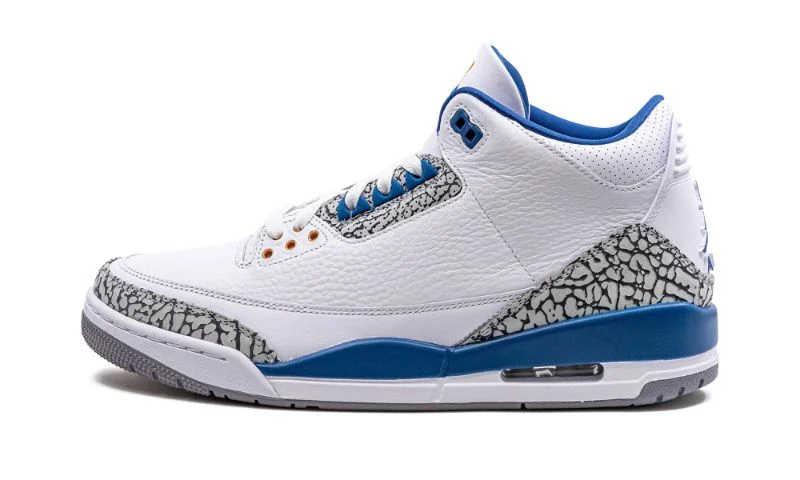 Image via Stadium Goods
Secondly, we have this Washington Wizards PE which serves as an homage to Michael Jordan. If you recall, Jordan wore these back when he rejoined the Washington Wizards. These immediately became a huge part of his sneaker journey, and fans were waiting for a retro. Well, they got one, and it is glorious.
Air Jordan 3 "Palomino"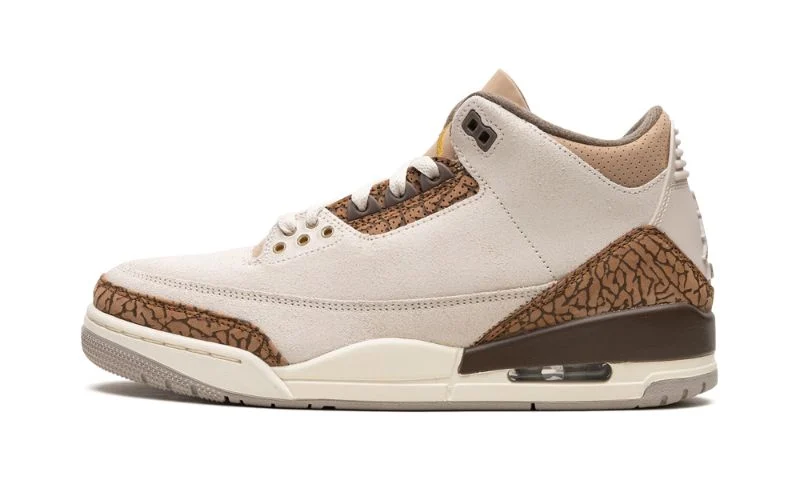 Image via Stadium Goods
Next up, we have this "Palomino" color scheme which is definitely the most unique of the bunch. The sneaker is made with a beige upper that is complemented by some brown elephant print on the toe box and back heel. When you put this aesthetic together, you end up with something truly special. It is the perfect Fall shoe, and we're sure a lot of fans can agree with that.
AJ3 "White Cement Reimagined"
Image via Stadium Goods
Lastly, we have a model that a lot of fans were hoping for. Of course, we are talking about the "White Cement Reimagined" offering. This shoe takes the iconic "White Cement" colorway and gives us some nice additions. Overall, this is a sneaker that a lot of people recognize. Furthermore, it is one that fans have wanted to see a retro of for quite some time. Needless to say, it is perfect.
Let us know which of these colorways is your favorite, in the comments section below.