Jada Pinkett Smith dropped the shocking revelation that she and her husband, Will Smith, have been separated since 2016. But are they divorced? Keep reading to find out whether Jada and Will will get a divorce and learn the reason behind their separation. 
Why Did Jada Pinkett Smith and Will Smith Separate?
The former Red Table Talk co-host sat down with NBC News in an interview that will air on October 13 to discuss her upcoming memoir, Worthy. While speaking with host Hoda Kotb, Jada revealed that she and the King Richard star have been living "separate lives" for nearly a decade. 
"By the time we got to 2016, we were exhausted with trying," she admitted before explaining why they grew apart. "I think we were both kind of still stuck in our fantasy of what we thought the other person should be." 
During a follow-up interview with PEOPLE, Jada explained that she and Will are "still figuring [their relationship] out." 
"We've been doing some really heavy-duty work together," the Daytime Emmy Award winner noted. "We just got deep love for each other, and we are going to figure out what that looks like for us."
Jada then opened up about battling depression and suicidal thoughts, and she noted that meeting her estranged husband shifted her thoughts. After they fell in love, the Scream 2 star stopped taking the medication Prozac. 
"Once I met Will, I completely abandoned my mental health," she confessed. "I was so intoxicated by him and our dynamic. I really felt like I'm cured. He became the drug."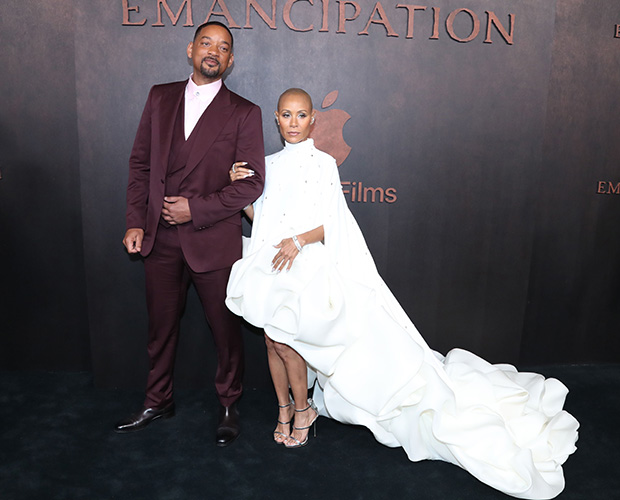 Are Jada Pinkett Smith and Will Smith Divorced?
Despite separating in 2016, Jada insisted that she and Will are not headed for a divorce during her NBC interview. 
"I made a promise that there will never be a reason for us to get a divorce," the Magic Mike XXL actress said. "We will work through whatever, and I just haven't been able to break that promise." 
Jada Pinkett Smith's Biggest 'Worthy' Memoir Revelations
Aside from her marriage, Jada dropped multiple bombshells in her memoir. Since no one could ever forget "the slap" at the 2022 Oscars, the New York Times bestseller gave her perspective on the matter. At the time, Jada was sitting in the audience next to Will while Chris Rock was on stage delivering a speech. Upon making what sounded like a joke about Jada's alopecia (a condition that causes the loss of hair), Will approached the stage, slapped Chris and threatened him. 
"Chris came down to the end of the stage and tried to apologize to me," Jada told PEOPLE, referring to the moment after Will hit Chris. "He said, 'I didn't mean you any harm.' I said, 'I can't talk about this now, Chris. This is some old s**t.' I thought this was [about] the Oscar 2016 and their stuff that they had before I even came into the picture in the late '80s. I've got to leave that to Will and Chris to talk about, but they got their stuff for sure." 
In her book, Jada also alleged that Chris tried to ask her out on a date after rumors surfaced that she and Will were divorcing. However, upon learning that the claims were baseless, the comedian apologized to her. 
"I think every summer all the reports would come out that me and Will were getting a divorce," the Set It Off star told the publication. "And this particular summer, Chris, he thought that we were getting a divorce. So, he called me and, basically, he was like, 'I'd love to take you out.' And I was like, 'What do you mean?' He was like, 'Well, aren't you and Will getting a divorce?' I was like, 'No. Chris, those are just rumors.' He was appalled. And he profusely apologized, and that was that."
If you or someone you know is in emotional distress or considering suicide, call the National Suicide Prevention Lifeline at 1-800-273-TALK (8255).